Early Learning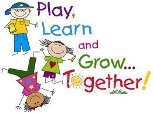 EARLY LEARNING
Our Vision for Children
We regard children as knowledge seekers, full of hope and possibilities. Children are active learners, and their voices should be honoured during their educational journey in Coast Mountains School District. Children come from various cultural backgrounds, and we value and embrace their stories. Working with children, we seek ways to celebrate their strengths while igniting their passion, and engaging them in active, hands-on learning. We believe that children are kindness ambassadors. Our hope is to develop a universal understanding of connectedness and belonging through a holistic lens within our Early Learning Programs.
Our Vision for Educators & Families
In Coast Mountains School District Early Learning Programs, we envision a community of connectedness from birth until transitioning into elementary education. We see our educators as facilitators that create authentic and active experiences for our young people and their families. We strive to establish and maintain lifelong learning that embraces cultural diversity. Through respectful interactions with both children and their families, we are dedicated to being welcoming and attentive to our community members. We acknowledge that our families are partners in their child's educational journey. We hope to support families as they balance work and home and create accessible and inclusive opportunities for their engagement.
OUR PROGRAMS

Ready Set Learn
Intended for families and their three- to five-year-old children, Ready, Set, Learn is all about fostering positive connections between families, the school system and local community agencies. Elementary schools that enroll Kindergarten classes hold Ready, Set, Learn events in their schools or communities. These events provide a fun, family-oriented atmosphere with the intent of supporting children's transitions into school.
Attend a Ready, Set, Learn event in your community. Families who attend an event at a local school take part in play-based activities while learning about early learning programs and services, their local elementary school, and their communities.
Ready, Set, Learn events provide a chance for caregivers and children (3-5) to engage with their local school. These one-time events typically happen in the spring. All our elementary schools organize their events at their respected locations.

StrongStart
The overall goal of our approach is to foster a 'love of learning' in each child. We are passionate about providing children in their early childhood development with a stable, enriching, and loving environment. This is accomplished by emphasizing all the areas of a child's development (emotional, physical, intellectual, creative, social, and practical life skills – the 'whole child'). Coast Mountains School District understands that children naturally desire to learn and explore at a very young age. We strive to enhance this curiosity while encouraging the children to develop a strong sense of identity as an individual and as a valuable and contributing member of a community.
Our commitment is to provide engaging opportunities for our families within their school community. Our program is based on a safe, happy, and nurturing environment. Special attention to parent and children's inputs will be considered when planning schedules and activities.
We currently offer StrongStart programs in four locations: Suwilaawks Community School, Thornhill Primary, and Cassie Hall Elementary in Terrace, and at Kildala Elementary in Kitimat. This is a free program that runs in most centres Mondays through Fridays. We are excited to be expanding this program in some of our other elementary schools soon.

Just B4 Preschool Program
The Just B4 Preschool Early Learning Program is specifically designed for 4-year-old children who will be entering kindergarten the following school year. The curriculum focuses on both the First Peoples Principles of Learning and the Early Learning Framework while incorporating outdoor learning. The program will be 5 days a week for 2.5 hours per day. Active, outdoor play is an essential part of the programming for this preschool.
We currently run two programs in Terrace, one at Cassie Hall Elementary and the other at Thornhill Primary.

Seamless Day Kindergarten
Seamless Day Kindergarten is a unique program that provides before and after school care for students in Kindergarten and Grade One. The students can stay in the same caring, play-based environment throughout the day. This allows the educators to better meet the needs of the child and expand on their interests and "wonders". The team of educators include a classroom teacher and two early childhood educators. With minimum transitions for the students, and team collaboration for the educators, students will excel in all aspects of their development.
We currently have one Seamless Day Kindergarten Program that runs in Terrace at Cassie Hall Elementary. During the 2023-2024 school year, we will be expanding this program into the following schools: MGA in Hazelton, Nechako in Kitimat, Ecole Mountainview and Suwilaawks in Terrace.
Enroll in an Early Learning Program
There are several programs designed to support your child's early learning.
StrongStart BC centres are a drop-in program intended for both children (0-5) and caregivers to engage in play-based learning activities.