Important Links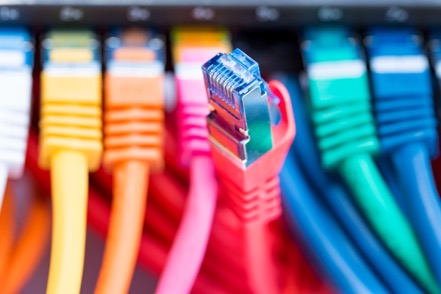 The IT Department acts as a central point of contact for all technical support for District technology such as Computers, Printers, Projectors, phones etc. Faculty and staff should submit requests online through the helpdesk system or by email anytime. If the issue is critical call 250-638-4413. Please note phone support may not be immediately available at all times. Assistance will normally be available from 7:30 AM to 4:30 PM, Monday through Friday, except when the District is closed due to holidays, administrative closings, or inclement weather. Before contacting the IT Department, users should explore help that is readily available within their departments or use the districts How To's. This help may include the help utility that is built into each application, the operating system software and/or peers in the department.
When submitting a helpdesk request via email please give a brief description of the issue in the subject and a more detailed description in the body of the email
The IT Department will be prioritizing requests.
High priority will be given to requests or emergencies prohibiting staff or students from being productive such as Building or District-wide network or server outage, Critical applications not working for the entire district such as exchange mail server or Accounting services (SDS), Security breach affecting the well-being of staff or students, Curriculum that cannot be delivered.

Normal priority will be given to requests or Incidents that may disrupt instruction/productivity where a functional workaround is available.

Low priority will be given when requesting Information and general questions, additional hardware or software, personal device network access.
Notice of IT service outages during business hours (7am to 10pm daily) are sent to school administrators in advance via email, and posted to the internal web site. Individual site updates may also occur on short notice with school administrator approval. Coast Mountains School District 82 power saving initiative All computers in the district shutdown at 5:00pm as part of our district Power Saving Initiative. Operating System and Software Updates Operating system updates and some applications are centrally deployed to your computer automatically over the district network. When this occurs, you may receive a notification to 'Install Updates and Shutdown'. You may either choose to do this immediately (recommended), or you may shut down without installing the updates and update later. Aside from choosing when to install these updates, no further attention is required. Important–If the updates installation is postponed beyond one week the updates will be forcibly installed and the computer restarted. Please understand that most updates are to provide security fixes which greatly reduce the risk of attacks on our systems.
| | |
| --- | --- |
| Hours: | 7:30 AM – 4:30 PM |
| Phone: | 250-638-4413 |
| Email: | helpdesk@cmsd.bc.ca |
| IT Tickets: | |